Building Paint Map and Colors
Island Club West - Painting Project
The Current Board of Directors set up to have the Building Painting Project Start and finish on 2020. It has not been without hard work and much planning that this is coming together. Below you can see the proposed Site-Plan with the scheduled building order and paint to be applied to each to each building.
Community Site Plan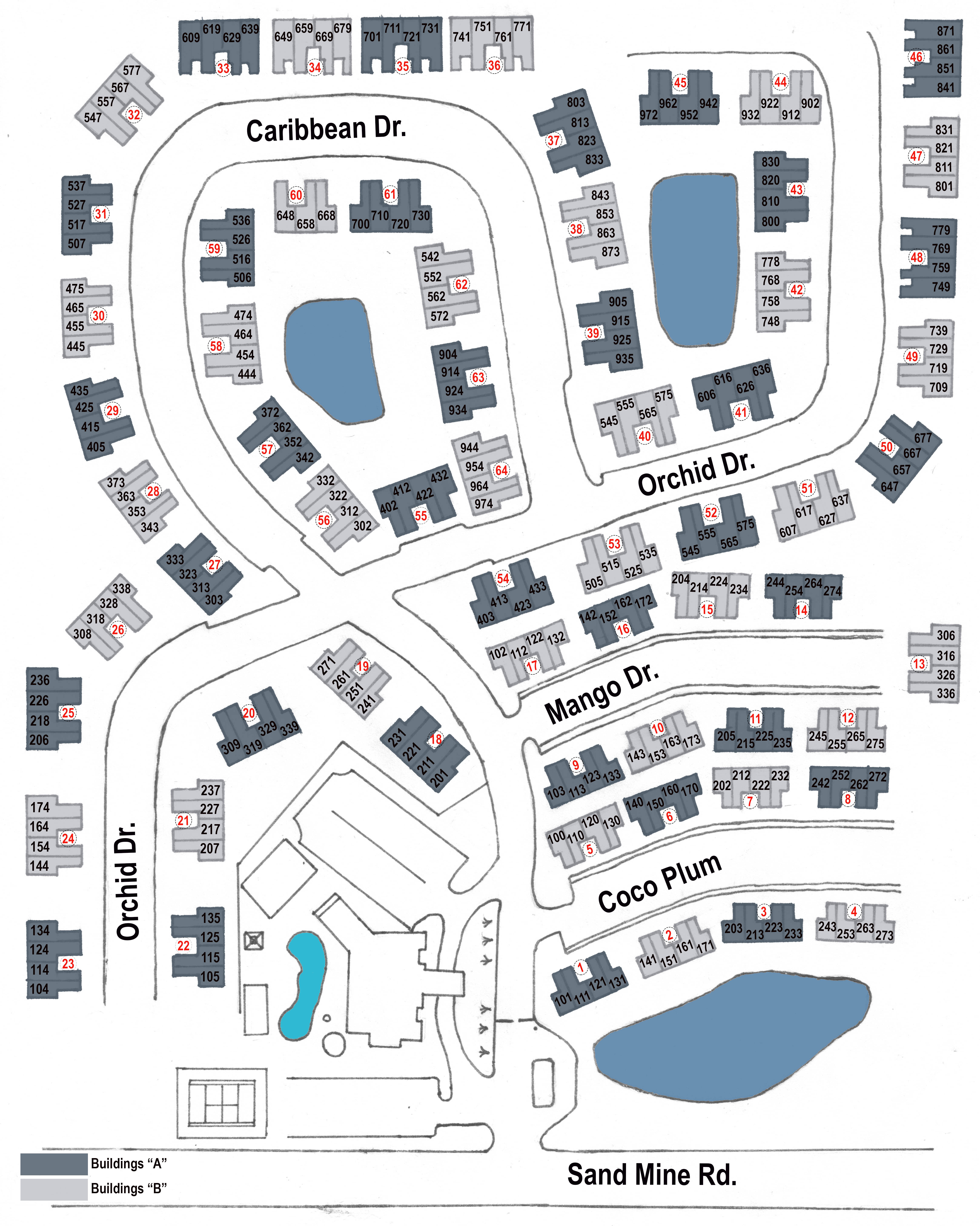 The Contractor: Central Painting & Waterproofing LLC
From the Contractor: We at Central Painting & Waterproofing LLC wish to thank you for giving us the opportunity to provide you with our services for your carpentry, painting and waterproofing needs and requirements. We consider the importance of giving you a professional, top quality job, with the absolute least inconvenience possible to the individual homeowners. To provide this we use only professional carpenters and painters that are fully supervised by us.
Thank you for the opportunity.
---
The Paint: Benjamin Moore
There are currently 4 colors being used us in the painting of the residential buildings for this community.
Residential Buildings: Buildings "A" - BM 2127-40 // Buildings "B" - SW 9161
Main Doors: - BM 2085-10
All Trims - SW 7006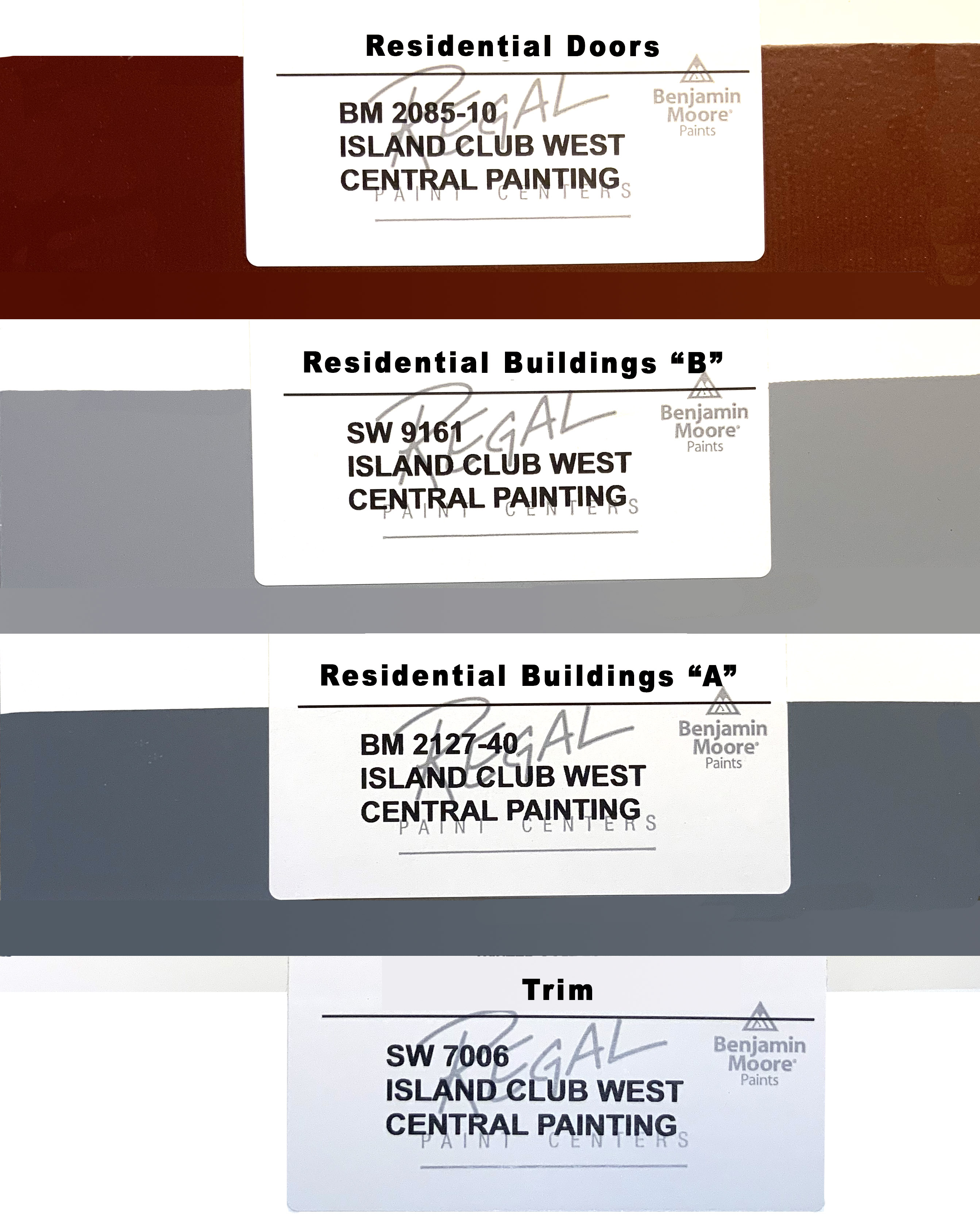 This is just one more step in the right direction. Let's work together to make this a much better community.